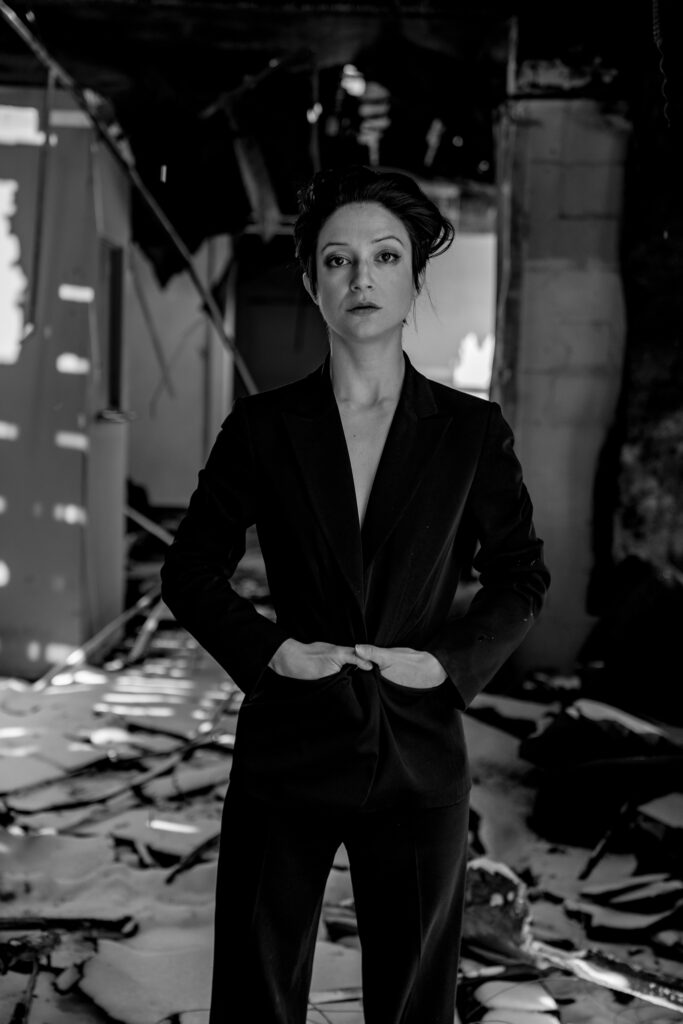 An iconic Wichita musician is scheduled to perform in Salina's Stiefel Theatre for the Performing Arts.
Jane Gates, Stiefel executive director, announced Wednesday that Jenny Wood will open for Joan Jett & the Blackhearts on Oct. 10. The concert is scheduled to begin at 8 p.m.
Tickets start at $79 and are now on sale by calling 785-827-1998 from noon-5 p.m. Monday through Friday or online at stiefeltheatre.org.
Following is artist information from the Stiefel Theatre.
With the voice of a siren, self-taught guitarist and singer-songwriter Wood has captivated audiences throughout the country redefining alternative pop-rock with her haunting lyrics, authenticity, alternate tunings and desperate, memorable melodies.
With a background in theater and vocal performance at Wichita State University, Wood learned to perform while studying composition and songwriting to be able to tote her one-woman show cross-country and earn notoriety as being a truly genuine artist. She lived in southern California and Nashville for much of her early twenties writing, performing and touring with all genres to earn her indie artist title. Wood recently created her own anti-bullying music program that evolved from her music video, Don't Let Them Get In Your Head and now tours local schools with her music concert that encourages kids to take the negative and make it creative.
Her first full-length release, Don't Let Them Get In Your Head (2015) is available on all digital distribution sites and her newest EP, Truth Has Legs was released in September 2018. Wood continues to play with her original rock band that harkens 90s grunge and ripping vocals as well as shoegaze project Team Tremolo and various funk/R&B groups. Wood's loyal fanbase cares deeply for her commitment to honest lyrics and self-truth, and youth inspired by her will to share one's gift to better connect and contribute to the world.
Documentary, I Am Not Scared – The Miracle of Jenny Wood by The Wichita Eagle premieres Sept. 29. It is about the very public recent tragedy that nearly took Wood's life and took her mother's and niece's. The film displays her life in music, her injuries and miraculous survival and how Wichita came together to support the musician they love and cherish. Wood connects deeply with her fanbase through her music, their support has been incredible.